I was born and raised in the Baltimore area. My family intoduced me to boating on the Chesapeake Bay when I was 11 years old. This event changed my life. I immediately loved the water, boats and boating. All of my spare time was spent around boats and marinas. My curiousity propelled me to become what I refer to as a "student of boats". As a youngster, the first boat of my own was a 7- foot "SportYak" with a sturdy pair of wooden oars. I quickly "moved up" to a 12 foot aluminum rowboat with a 3 HP outboard. Then at age 18 I purchased my first "big" boat, a 30 foot wooden 1963 Pacemaker cruiser. I was hooked for life! After a successful 18 year career as the owner of an Interior Design related business, I decided to pursue a career that followed my passion. With no previous yacht sales experience I started Bayport Yachts in December 1989. Now, after more than 25 years of selling boats and tons of transactions with happy customers, I can truly say that I still love what I do and look forward to coming to work (almost) every day! It's really easy to be good at something that you love.
Testimonials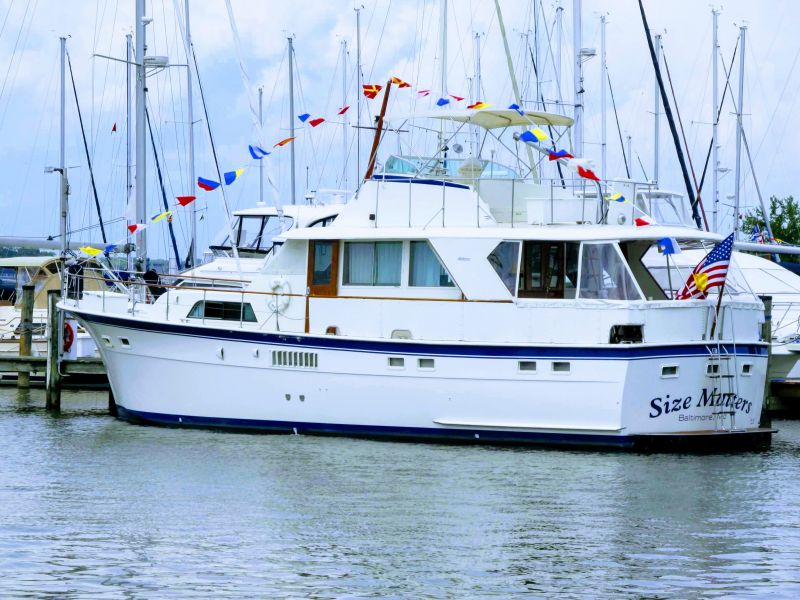 Hatteras 1973 53' Motoryacht. Thanks to Eric Horst for doing a spectacular job of representing our boat. If anyone is searching for a vessel or has a vessel to sell, please don't hesitate to contact Eric at Bayport Yachts. He is a credit to his profession! Today is a bitter sweet day that brings close to 20 years of stewardship to a close. The memories, experience and knowledge gained are priceless. We will indeed miss "Size Matters".
I don't even know where to begin! Best experience bar none I've had with any business anywhere for anything. Eric sold my boat and was the epitome of a Yacht Broker. I tend to be obsessive and typically give the impression of a micromanager. Eric never gave me a chance to micromanage. He was one step ahead of me all the way. Each time he told me what I needed next, I approached each step at the next possible chance and Eric had already taken care of it. The buyer decided on a Saturday mid winter that he wanted to buy the boat ASAP, So at 8:59 am Monday I was on the phone to have the boat commissioned and ready for sea trial. To my surprise Eric had already scheduled all of this. No details missed. Perfect experience. I was even out of the country for settlement and it went flawlessly. Put your faith in Eric and sit back and watch it happen.